Editor's Note: It's important to note that findings of comorbidity studies like this one only suggest a potential association. To determine any cause and effect relationship, further study is required.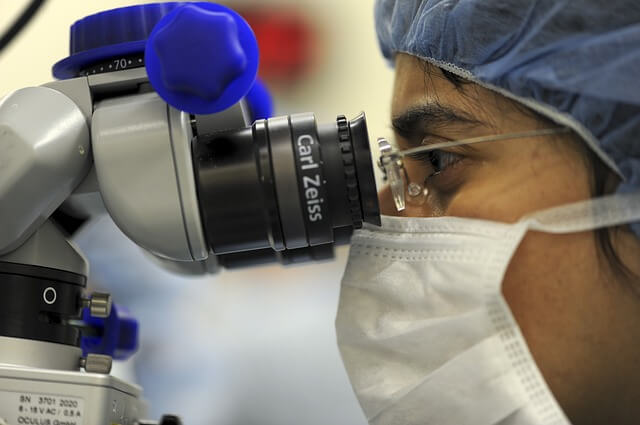 Several eye diseases, including the potentially blinding glaucoma, are now among the many serious systemic disorders that have been found to occur more often in individuals with rosacea, according to recent separate studies in Taiwan and South Korea.
In a study reported in the Asia-Pacific Academy of Ophthalmology of over 20,000 patients with diabetes using the National Health Insurance Research Database in Taiwan, researchers found that rosacea was positively associated with diabetic macular edema (DME) – one of the leading causes of vision-threatening diseases among patients with diabetes – as well as glaucoma, dry eye disease and cataract surgery.1 They also found an increased risk of psoriasis and irritable bowel syndrome (IBS) in diabetic patients with rosacea.
In the other study, investigators in South Korea reported in the Journal of Clinical Medicine that in 11,496 randomly sampled patients in the National Health Insurance Service National Sample Cohort from 2002 to 2015, the incidence of glaucoma was significantly higher in those identified as having rosacea than in those without, particularly in individuals younger than 50 years old, females, and those who also suffered from hypertension.2
Links between rosacea and many widely varying systemic disorders have been reported in the medical literature, including gastrointestinal disorders, Parkinson's disease, some cancers and kidney disease, among others.
Now understood as a single disease with a wide variety of potential presentations, scientific research indicates rosacea's wide variety of potential presentations may all be manifestations of the same underlying inflammatory continuum.3
The Taiwanese researchers noted that the pathogenic mechanisms of both rosacea and diabetes include systemic inflammatory components, and these are linked with both diabetes and glaucoma. Angiogenesis (the formation of new blood vessels), oxidative stress (an imbalance between free radicals and antioxidants in the blood) and inflammation also play critical roles in the pathogenesis of both rosacea and diabetic eye diseases, they said.
"Rosacea may more closely resemble a systemic chronic inflammatory disease than a localized facial disease," they said.
Although rosacea is a skin disorder that has ocular manifestations, the Korean investigators noted that glaucoma can be considered a comorbidity rather than a form of ocular rosacea because glaucoma is not a disorder of the conjunctiva, cornea or sclera, as is the case with ocular rosacea.
Early screening for glaucoma is crucial to provide timely intervention, they said, especially for higher-risk groups including patients younger than 50, women and those with hypertension. Early screening and intervention for glaucoma ultimately improves overall disease management outcomes, the researchers noted.
The Taiwanese group also expressed the need for further study, because although inflammation plays a role in diabetic eye diseases, no significant associations were found between rosacea and other ocular vascular diseases.
References
1. Wang F-Y, Kang EY-C, Liu C-H, et al. Diabetic patients with rosacea increase the risks of diabetic macular edema, dry eye disease, glaucoma, and cataract. Asia Pac J Ophthalmol 2022;11:505-513.
2. Chae K, Kim S, Woo YR. Increased risk of glaucoma in patients with rosacea: a nationwide population-based cohort study. J Clin Med 2023;12:3759 https://doi.org/10.3390/ jcm12113759.
3. Gallo RL, Granstein RD, Kang S, et al. Standard classification and pathophysiology of rosacea: the 2017 update by the National Rosacea Society Expert Committee. J Am Acad Dermatol 2018;78148-155.