Sponsored post
The following announcement is sponsored by Dermsquared.
The second annual Winter Clinical Miami conference is a 4-day event that promises healthcare professionals an innovative education experience covering medical, surgical, and aesthetic dermatology.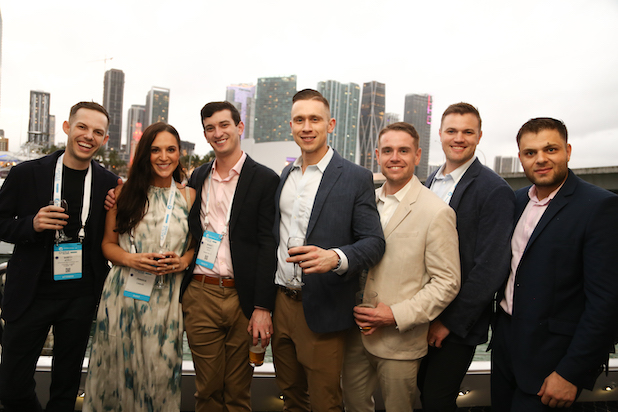 With dozens of incredible sessions and a distinguished line-up of speakers, Winter Clinical Miami is where dermatology practitioners unite to get inspired and improve patient care. This conference offers a unique opportunity to gain in-depth insights and network with over 400 industry leaders, all against the breathtaking backdrop of South Beach.
A recap of last year's highlights
The inaugural Winter Clinical Miami meeting held in February 2023 saw hundreds of healthcare professionals and industry experts gather to discuss the latest developments in dermatology. 
Sessions
In expert therapeutic update sessions, Susan Taylor, MD, spoke on key challenges in managing conditions in skin of color, while Susan Weinkle, MD, presented a demonstration of facial vascular anatomy and Neal Bhatia, MD, discussed new breakthroughs in topical therapies.
In another session, Emmy Graber, MD, MBA, presented new developments in the treatment of acne and rosacea, where she discussed the use of the 1726-nanometer laser, new data on sarecycline, clinical pearls regarding isotretinoin use, and the use of benzoyl peroxide for rosacea. 
Exhibit hall
In the exhibit hall, dozens of industry representatives showcased the latest advancements in dermatology treatments and technologies, including a display on the use of a topical treatment for seborrheic dermatitis, giving attendees an opportunity to explore options in the management of a wide range of dermatologic conditions.
Posters
Poster presentations provided a platform for researchers to present their latest findings, sparking engaging discussions and a dynamic exchange of ideas. One poster presentation of note by Harper et al examined the use of IDP-126 gel in moderate-to-severe acne treatment, while another by Blauvelt et al explored the efficacy and safety of roflumilast foam in 0.3% in patients with seborrheic dermatitis.
Networking events
The Winter Clinical Miami meeting was carefully curated to balance action-packed days of learning with relaxing networking events and downtime, allowing participants to unwind with happy hour and reception events. Attendees also enjoyed a memorable sunset cruise through Biscayne Bay, giving them the opportunity to network in a picturesque setting while creating lasting connections with peers.
What's in store for 2024?
Winter Clinical Miami 2024, taking place on February 16-19, is poised to build on the momentum of last year's event, delivering an even more innovative and comprehensive education experience. With interactive workshops, intimate discussions with esteemed faculty and a case-based curriculum covering the latest in medical, surgical, and aesthetic dermatology, attendees will gain a holistic understanding of the latest advancements and treatment strategies.
Don't miss out on this opportunity to elevate your knowledge and connect with the leading minds in dermatology. Get 25% off when you register using discount code WCMiamiNRS and prepare to make valuable connections and gain cutting-edge knowledge that will optimize your patient care.