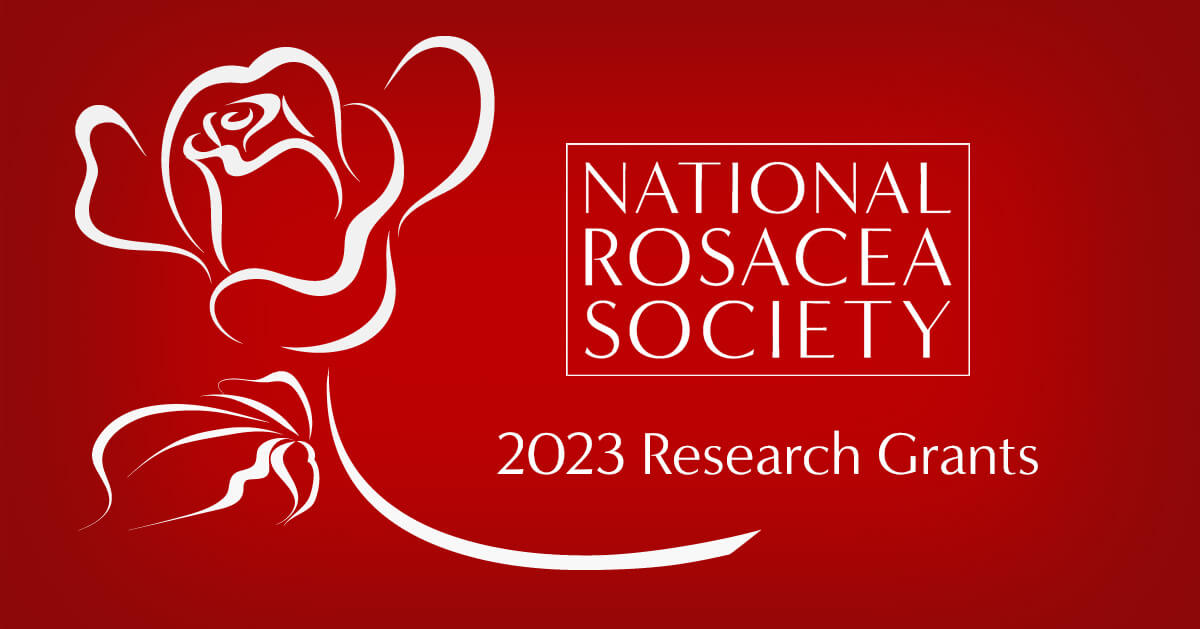 The National Rosacea Society (NRS) has awarded funding for one new study, in addition to continuing support for two ongoing studies, as part of its research grants program to increase knowledge and understanding of the potential causes and other key aspects of rosacea that may lead to improvements in its treatment, prevention or potential cure.
"Ongoing research into the pathologic processes of rosacea has enabled ever more therapies that can combat rosacea's signs and symptoms," said Dr. Julie Harper, president and owner of the Dermatology and Skin Care Center of Birmingham. "This year's study will investigate whether common skin-care practices may prevent these sophisticated treatments from reaching their intended targets."
Dr. Matthew Draelos, dermatology resident, and Dr. John C. Murray, professor of dermatology, Duke University, were awarded $15,000 to determine whether the presence of any of four widely used moisturizers on the skin may change the effectiveness of two different topical medications. They noted that clinicians often recommend applying moisturizers to rosacea's extremely sensitive and easily irritated skin before topical therapy, and hypothesize that the chemical compatibility of the two agents may result in unpredictable treatment response. 
In ongoing studies, Dr. Samantha Herbert, research fellow, and Dr. Emanual Maverakis, professor of dermatology, University of California-Davis, are using single-cell RNA sequencing to help researchers better understand the role each type of cell may play in rosacea and how they interact with each other as a whole, which may aid in the development of better therapies for the disorder.
Dr. Arisa Ortiz, associate professor of dermatology and director of laser and cosmetic surgery at the University of California-San Diego, is studying whether laser therapy has an effect on the skin microbiome. The study will also further understanding of how blood vessels, often targeted in laser therapy, drive the disease process. 
Funded by donations from rosacea sufferers, the NRS research grants program has awarded more than $1.6 million to support 78 studies, including scientific investigations that have connected the dots in the inflammatory process, a key underlying factor of the disorder. Other studies have investigated the genetics of rosacea, the role of other factors in rosacea inflammation, changes to aspects of the eye in ocular rosacea, and many other areas.
Researchers interested in applying for grants may obtain forms and instructions through the research grants section of the NRS website or by contacting the National Rosacea Society at 4619 N. Ravenswood Ave., Ste. 103, Chicago, Illinois 60640; by telephone at 1-888-662-5874 or by email at info@rosacea.org. The deadline for submitting proposals to receive a research grant next year is July 1, 2024.
Because the cause of rosacea is unknown, a high priority is given to studies relating to its pathogenesis, progression, mechanism of action, cell biology and potential genetic factors. Proposals relating to epidemiology, predisposition, quality of life and relationships with environmental and lifestyle factors may also be considered.
Members of the NRS medical advisory board include chairman Dr. Richard Granstein, chairman of dermatology, Weill Cornell Medical College; Dr. Hilary Baldwin, associate professor of dermatology, Rutgers Robert Wood Johnson Medical School; Dr. Richard Gallo, chairman of dermatology, University of California-San Diego; Dr. Julie Harper, clinical associate professor of dermatology, University of Alabama-Birmingham; Dr. Yolanda Helfrich, associate professor of dermatology at the University of Michigan; Dr. Sewon Kang, Chairman of Dermatology, Johns Hopkins University School of Medicine; Dr. Mark Mannis, chairman of ophthalmology, University of California-Davis; and Dr. Martin Steinhoff, chairman of dermatology and director, Charles Institute of Dermatology, University College, Dublin.